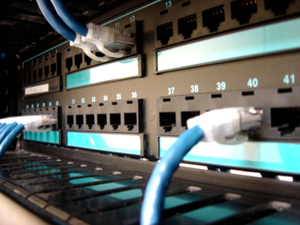 We had a very hot mobile monday yesterday with a perfect line-up of speakers and presentations as it turned out afterwards. Here are my personal thoughts and takes on this.
Thomas Aidan Curran, CTO Software, Deutsche Telekom opened with a view on how exposing operator assets will create new value and opportunities for app developers and Thibault Rouffineau (wipconnector) closed with some excellent remarks on how the same story about convergence got sold/promoted and told in the last 10 years, repeatedly. Whether you wanted to sell IMS, WiFi Infrastructure or Samsung TVs.
The same is actually true for the opening the network operator assets to application developers. Proposals and standards on how to do this have been around for at least 10 years. I also have to confess guilty of promoting and telling this story at one point in my career in telecommunication.
However, all the claims did never, at least up to now, materialize substantially and are now warmed up with the WAC (Wholesale Applications Community), developer garden (a Deutsche Telekom activity), betavine (driven by Vodafone), OneAPI ( by GSMA, the global mobile operator community). And also the API content is the same for the last 10 years: calls = initiating calls from the web, messaging = sending sms and mms from the web, charging = making use of customers operator prepaid or postpaid payments for applications, location information = identifying the location of the mobile. As this has not worked for the last 10 years the question is why should it work now or more precisely what would it actually take to make it work?
And here as a side-remark comes the link to the ICQ presentation of yesterday night. Alex Erlmeier, ICQ showed the ICQ client on different devices: the iPhone, windows based, Blackberry based and also mentioned integration with facebook, twitter and other social networking sites. But at no point did he mention any integration with an operator network or operator APIs. Question is: why?
One additional point Thomas mentioned in his initial presentation was the complexity of devices and how operators might help and support here, but again ICQ – and if you look at other mobile client based application like Foursquare, Gowalla it is as well true for them – obviously didn't need any support in creating their applications for different devices.
So just defining and publishing an API is probably not enough.
Looking at the current best-in-class examples there are 4 things it takes to create a vibrant and successful application developer community.
It needs to be cool: brand and devices. iPhone and Android smartphones are just much cooler than Java featurephones
It needs to be easy I: development environment. I don't want to debate the quality of Objective-C, but give the developer a complete environment for writing and testing applications.
It needs to be easy II: community and support. There needs to be a supported community where you can get help for app development.
It needs to be business: app store. You need to give the developer an easy way or at least the option to publish, promote and to make some money with their application.
So Apple and Google obviously score pretty high on all points, whereas you see that Blackberry and Nokia/Ovi have some shortcomings in several points (at least the coolness factor).
But telecommunication operators – at least what is visible in the market besides the high aspirations – have not even started to embrace the full picture.
So what can they do:
Focus on their strength:  local / regional brand, don't try to fight on a global scale
Pick a community to start with and select one where your assets are of value
Fully embrace them with support and marketing help
Provide end to end development environment and tool set
Show them how to make money
Yes, all this does not come for free, but as I said, it takes more than publishing an API to play in the application space.
#momoMUC: some thoughts on yesterday's Mobile Monday Munich