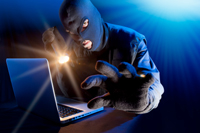 Today – or actually yesterday – seems to be the day where everything comes together on customer privacy
1 – Some lengthy discussion (at TheNextWeb and iMore) about Verizon's (and other mobile operators) opt-out setting for monitoring and sharing of detailed information about smartphone users. The whole issue coming in two different flavors: (1) that operators monitor and share those data at all and (2) the very hard to find opt-out – rather than an opt-in – process.
And as a sidetrack to this, Telefonica (totaltelecom) launching it's Big Data endeavor called Telefonica Dynamic to make money out of customer data.
2 – In parallel arstechnica had a story about Privacyfix a new privacy monitor that attempts to calculate your value on the net for Google and Facebook. I'm not really worth much according to their analysis.
3 – then the zdnet report on the fruitless discussions to find an agreement on the Do-not-track (DNT) feature in the W3C standardization body.  The whole issue driven by the Microsoft's decision to enable DNT as the default in IE10, thus preventing tracking unless the user actively enables it.
And finally, I just finished reading Charles Duhigg's "The Power of Habit".
Retail stores like Target (the name says it already) identifying pregnant women only by monitoring their shopping behavior, gives you a sense on what is possible with consolidated customer information.
Privacy and implications of increased awareness on protecting your own data is definitely something to monitor for the future.
Know Thyself: Customer Privacy everywhere, or NOT