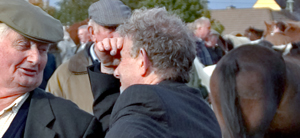 Google+ has now opened it's social media and networking business for enterprises and institutions.
And a recent study by IBM (quoted by freshnetworks) indicated that 68% of CMOs are underprepared for social media marketing.
Maybe it is time to revisit the Cluetrain Manifesto of 1999 and just consider the 2 first points:
Markets are conversations.

Markets consist of human beings, not demographic sectors.
Social media is not just a different channel, but requires a different thinking to engage with customers. The approach to automate and mechanise customer interaction via web-sites in order to save costs, might be exactly the wrong approach in times of conversations.
Companies engaging with customers via real people e.g. on Twitter might have understood it already.
Social Media for Business (Cluetrain Manifesto revisited)