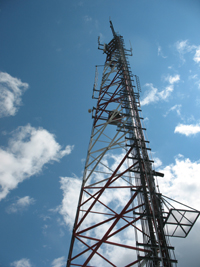 Amazon just announced and released the next service on their Web Services / Cloud Service for Notifications (Amazon SNS), giving applications http- or email-notifications for free (up to a limit).
At the recent keynote announcing the new iPhone OS 4 Apple also introduced improved push notification support for the iPhone through a always-on IP connection.
Obviously also for Android such a service is available through Xtify. This even supports geo-location based notifications.
In parallel the GSMA, the global organization of telco operators is working – in the 3rd attempt – on standardization of push notification APIs within their OneAPI activity. This API will allow to directly interact with the network operators infrastructure. The first version works with SMS and MMS, i.e. once operators have implemented the APIs and opened to application developers (access conditions still to be defined).
So the question is whether there is still a need for such operator based APIs in the future?
Well, the key difference is that those APIs would work with any kind of device based on SMS and MMS (obviously with limitations in on-device application integration). Looking at the betavine community, endorsed by Vodafone, as an framework for implementing, supporting and testing the OneAPIs, a focus is on developing countries. There extending application support for simple devices will a major driver for extending their value.
Push Notifications: Amazon, Apple and Android moving forward