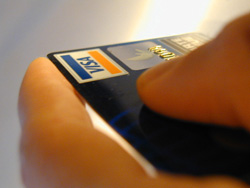 Mobile Payment has been a topic in the mobile telco industry  for the last 10 years with several attempts on standardized APIs and a few successful implementation in some countries.
Now this area of potential mobile operator unique value-add is also in the process to disappear due to smartphone applications. The last one I came across is Square (https://squareup.com/, see also cool video at youTube), which provides a cool credit card reader for the iPhone (and now the iPad). So this does not only work with virtual money, but with credit cards.
Or take Bump (available for iPhone and Android), which also allows to exchange money between mobile phones.
The space for telco operator based payment solution is shrinking.
[Update] There is more news out now that waving iPhones (or any other mobile phone in the future) will become an official payment method in stores soon.
Mobile Payment: Make your iPhone a Credit Card Reader